Educating, Sponsoring, and Creating Opportunities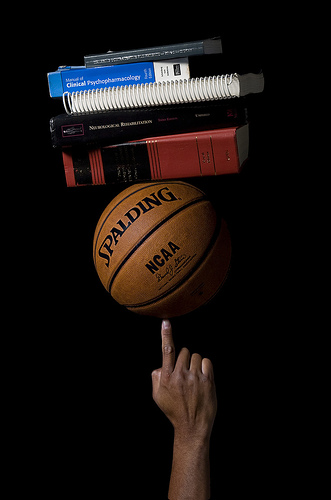 Connecting Brands with Student Athletes
Are you a brand looking to reach a highly-engaged audience of sports fans? Or are you a student athlete looking to monetize your social media presence and make meaningful connections with brands? Look no further than The NIL Spot.
Our platform is easy to use and our team is dedicated to creating successful partnerships between brands and student athletes. Sign up today to see how The NIL Spot can help you achieve your marketing goals.
Welcome to The NIL Spot Podcast
A Place to Understand Name, Image, and Likeness in High School and College Sports
The NIL Spot Podcast is your go-to source for everything related to Name, Image, and Likeness in the world of high school and college sports. Our host, Dr. JAM, is a passionate advocate for student-athletes and their right to build their brands based on their talent and personality.
Every month, Dr. JAM will delve into a new topic or aspect of NIL, providing insights and guidance for student-athletes, parents, and coaches alike. Whether you're looking to stay up-to-date on the latest NIL updates or seeking advice on how to navigate the world of sports marketing, The NIL Spot Podcast is the place to be.
So tune in and join the conversation. Let's build a future where student-athletes can thrive both on and off the field.